Greeley Chiropractor
We Ship Vitamins Nationwide!
Are your friends and family in need of high quality vitamins and supplements? They're in luck because we ship nationwide! If you are or someone else is in need of something we don't normally carry, just ask us because we might be able to get our hands on it! Give us a call at 970-346-1817 CONTACT US to place an order today!
You can also order directly by clicking the image below: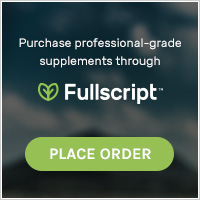 We Now Offer Blood Work!
We are happy to announce our partnership with PCS and LabCorp as a resource for lab work.

PCS provides a much-needed service for our patients. Patients can now get affordable and reliable blood tests.
Those patients who do not have insurance or have high co-pays can save untold amounts of money and we can get the lab tests that we need to improve our health!

Labcorp is located on Harmony Road in Ft. Collins and no appointment in required, just show up with our request, have your blood drawn and they will send the results to our office. We provide your results in the convenience of our office!

Don't worry about paying the lab...you pay us the discounted rate!

It is a win-win situation for us all!


And now you can follow us on Twitter!!! Yes, we've joined the "twitter-verse" !!

@askdrconner .... for healthy tips concerning nutrition, diet, exercise and inspiration!!













Important information: COVID-19 and your Chiropractic Care

As all of us work to limit the spread and impact of COVID-19 on our community, we at Good Health Chiropractic want you to know that your health and safety are our priority.

We are carefully listening to the guidance being provided by local and national leaders and health authorities to keep our patients, staff, and community safe and healthy, while minimizing disruptions to the chiropractic care you and your family need.




At Good Health Chiropractic, we will remain open to serve the needs of you and your family during this time. However, we will be taking advanced precautions to keep our environment safe to patients and staff and we ask for you to become more informed about COVID-19.

Please feel free to contact us at anytime.
















Come in and ask Doctor Conner today about some vitamins to strengthen your immune system.




















Thank you for visiting the website of Fort Collins and Greeley Chiropractor Dr. Liam Stacy Conner and Good Health Chiropractic - a professional chiropractic clinic. In practice as well as online, chiropractor Dr. Conner strives for excellence through superior patient treatment, education and satisfaction.


Within our website, Greeley, Fort Collins and surrounding area residents will find all types of health and wellness related information including information about our office and services, chiropractic, back and neck pain, work and auto injuries and much, much more.

We hope you enjoy the information within and share it with others. Again, thank you for visiting www.chiropractorsgreeley.com and remember to come back often.

Yours in health,





Charities We Support
Life is a succession of lessons which must be lived to be understood.
Ralph Waldo Emerson
---